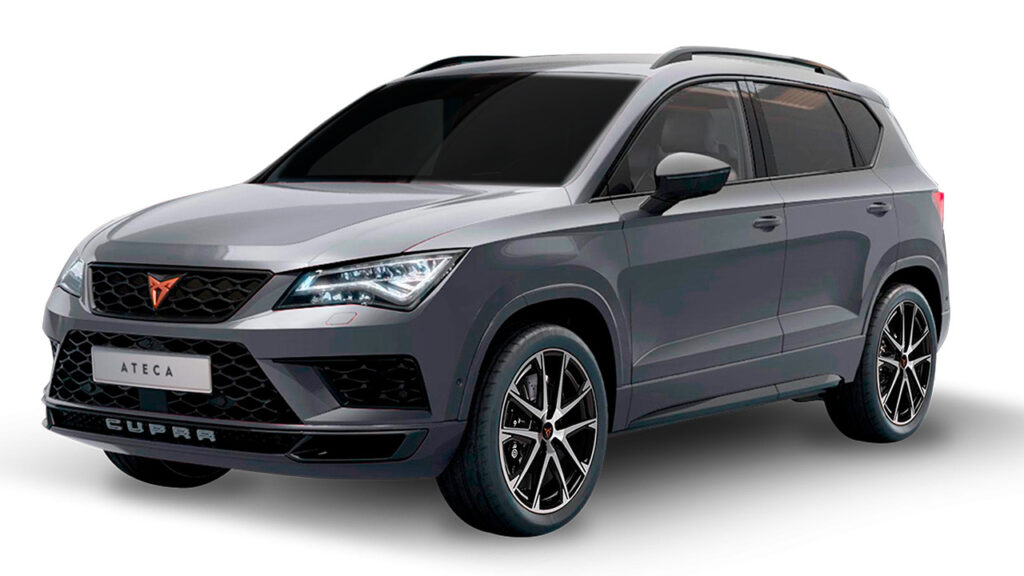 Vehicle type: Cars & LCV
Manufacturer: Cupra
Model: Ateca
Generations:
Generation
Original values
Stage 1
Stage 2
2.0 TFSI 300hp 380Nm Petrol (I [2018])

Power: 300 hp

Torque: 380 Nm

Power: 352 hp (+52 hp)

Torque: 456 Nm (+76 Nm)

Power: 375 hp (+75 hp)

Torque: 468 Nm (+88 Nm)

2.0 TSI 300hp 400Nm Petrol (I [2018])

Power: 300 hp

Torque: 400 Nm

Power: 350 hp (+50 hp)

Torque: 462 Nm (+62 Nm)

–
Improve Your Cupra Ateca's Performance with Map Chip Tuning
The Cupra Ateca is a powerful and sporty SUV that offers a thrilling driving experience. However, for those who want to take their vehicle's performance to the next level, map chip tuning is a great option.
Map chip tuning, also known as engine tuning or ECU tuning, involves modifying the engine control unit (ECU) to optimize the engine's performance. This can lead to increased horsepower and torque, improved throttle response, and even better fuel efficiency.
The Benefits of Engine Tuning for the Cupra Ateca
One of the main benefits of engine tuning for the Cupra Ateca is the increase in horsepower and torque. This can make the vehicle feel more responsive and dynamic when accelerating, resulting in a more exhilarating driving experience.
Another benefit of engine tuning is the potential for improved fuel efficiency. By optimizing the engine's performance, it can run more efficiently and use less fuel. This can save you money on gas in the long run and also reduce your vehicle's environmental impact.
Choosing the Right Chip Tuning Software for Your Cupra Ateca
When it comes to map chip tuning, the software you use is just as important as the service provider you choose. CK Decode Chip tuning software is what allows you to make changes to the engine's performance.